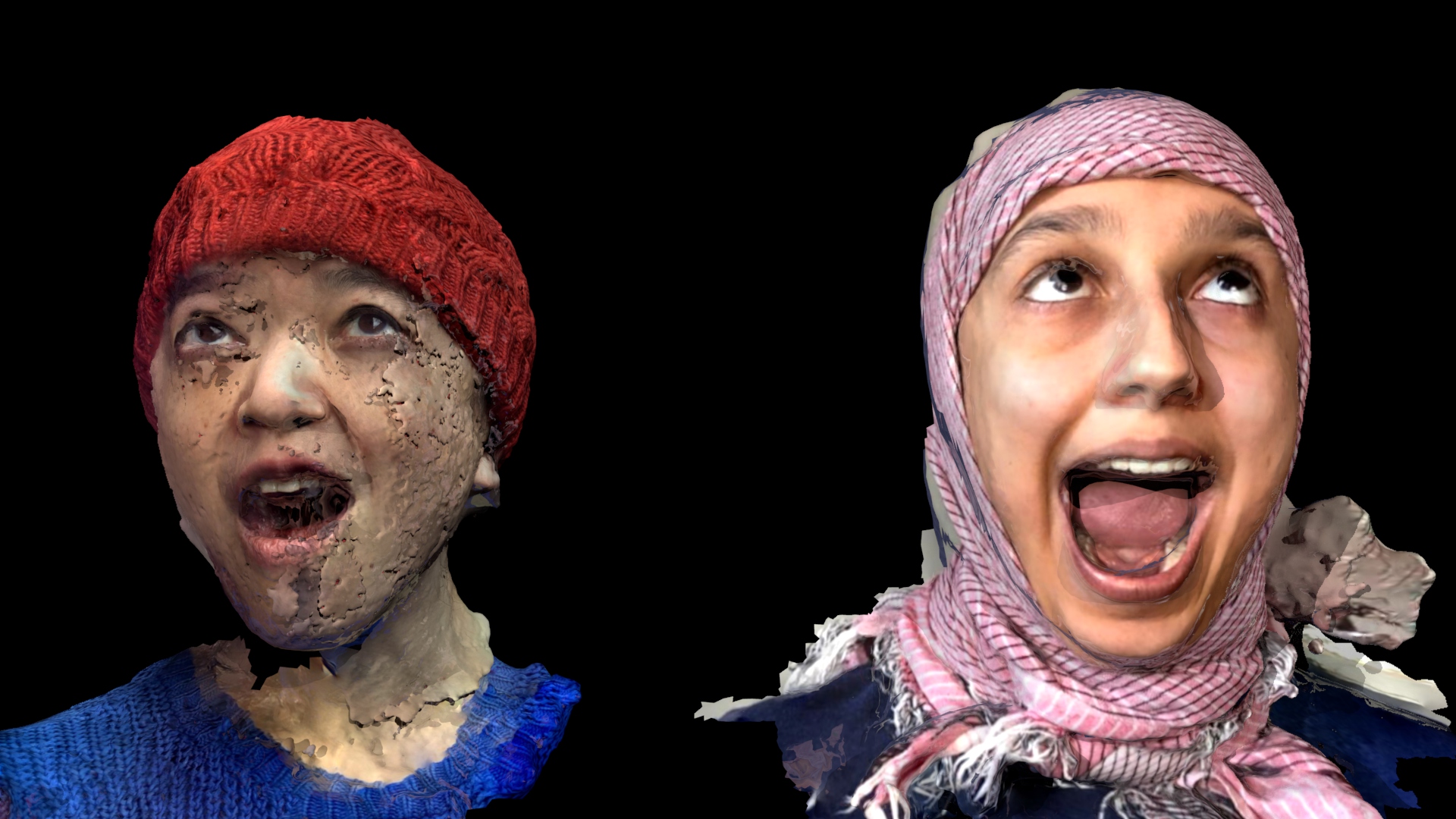 –
Art Drips From Each Of Her Fingers: Maryam Faridani & Li-Ming Hu
Opening Friday, April 16th 4–9pm
Art Drips From Each Of Her Fingers: " Az har angoshtesh ye honar mirize" is a Persian idiom to describe a person of wide-ranging skills or great versatility; a person of many talents, but mostly used in reference to girls to highlight their marriageability.
For Maryam and Li-Ming, it is an exercise in wish fulfilment.  If their fingers are dripping with art, their immigration status anxiety might be relieved with an artist visa, which requires proving extraordinary ability. How much you've been institutionally approved, how many letters you can get from artists, curators and critics attesting to your extraordinary ability, how many extraordinary opportunities you can project for the next three years, and how many art related dollars you have to make for each of those years at a $20,000 minimum.
And then, if the visa is obtained, how to maintain that extraordinariness? And what happens when more attention is paid to the fingers than to the art that is dripping out of them?
Li-Ming Hu is a Chinese New Zealander and, as a child of immigrants who had mixed attitudes to assimilation, does not speak any of the Chinese languages . Often employing a carnivalesque sensibility, her work engages with the imperatives of our high performance culture, and the relationships between cultural production and the construction of subjectivities. She does not know what color emojis to use.
Maryam Faridani is an Iranian Iranian and, as a child of non-immigrants, speaks Farsi, not Arabic as Li-Ming initially thought. By using moving images, installations and performance, she tries to explore how the given technical systems today lead to the creation and maintenance of a particular set of social conditions as the environment of that system. She uses brown emojis.